We're delighted to welcome Joseph Kidd on board as our newest member of staff. Joe has recently started working for The Leven Car Company as our Digital Marketing Apprentice where amongst other things he will assist with our used car photography across the group. He's not a completely new face though – you might recognise him if you've visited the Aston Martin showroom on a Saturday over the last few months! Previously assisting us part-time as weekend Dealership Host, Joe is well accustomed to the business and our customers which will undoubtedly help him to settle in.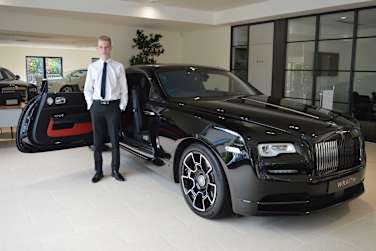 Joe attended Clifton Hall School where he studied Admin, Maths, English and Business Management at Higher level in his last year. His love of cars has been with him since he was a young boy and in addition to his education, Joe started his own automotive photography page on Instagram. In the first year of posting, his page 'jk.automotive' had a very impressive 50,000 followers. A further year on and his following is around 80,000, so it's pretty clear to see that his car photography is catching the eye of many!
He's always been a big fan of our brands but ever since he has started working for the company he has really begun to appreciate the craftsmanship that goes into the design and build of our cars. Our ever-changing stock with an array of specifications and colours is a dream for a car enthusiast like Joe and he can't wait to get started!
Keep an eye on our pre-owned stock to see Joe's work.